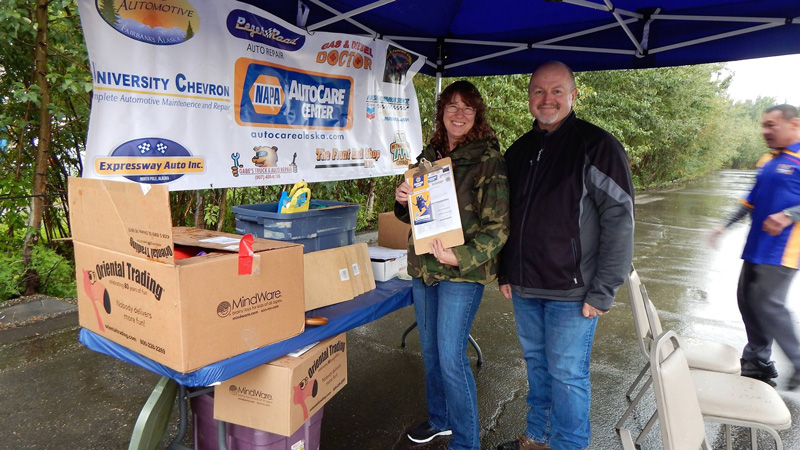 Disaster Relief:
Donate Here
Join us in supporting the American Red Cross. Your Disaster Relief gift will help people whose lives have been upended by wildfires, storms, floods and countless other crises. Your gift will not only help with immediate needs like food and shelter, it will also put people on the road to recovery and guide communities as they better prepare for disasters.
Where It is Needed Most:
Every day of the year, the American Red Cross is there for people in need, and through this special campaign, you can be too. When you allow us to use your donation where it is needed most, you help in so many ways. Your gift might secure food and lodging for the family struck by a home fire. It might help a deployed soldier get home for the birth of his son. It might provide blood for the child battling cancer. Wherever it goes, you will know that you've helped during some of life's darkest moments.
Your Local Chapter:
Few organizations match the reach of the American Red Cross. Through our international network of Red Cross and Red Crescent Societies, we serve people around the world, but it all starts here in our community. Every day, our neighbors volunteer for the Red Cross. They help one another pick up the pieces after home fires and other disasters. They donate lifesaving blood to patients in need like cancer victims and mothers giving birth. They save lives with their own hands, using CPR, AED and first aid skills. When you donate to a Red Cross chapter, your gift will be designated to your local chapter based on your zip code, and it will make this critical work possible. Through this special fundraising page, you can demonstrate how much we care about our local community.
Service to the Armed Forces:
The American Red Cross is the largest and oldest national nonprofit serving military and veteran families, and we can be found wherever we're needed—in a hero's hometown, on military installations worldwide, in veteran medical facilities, online and through a 24-hour call center. This unique reach makes your gift work harder. With the Red Cross, you know that you're reaching military families when they need it most. Whether it's helping a deployed soldier get home for the birth of his son or a veteran recover from combat injuries, we're there for our heroes and the people who love them.
Blood Services:
Join us in supporting the American Red Cross Blood Services. Nearly 2.8 million people donate their blood every year, but that's not enough to help children with cancer, accident victims and other people whose lives depend on blood transfusions. The American Red Cross needs 14,000 blood donations every single day to meet demand. Generous donors like you make this critical work possible and, in doing so, give the gift of life.
ERV:
Without our fleet of motor vehicles, the Red Cross simply could not deliver lifesaving services across the country. These nearly 6,000 vehicles get emergency supplies to disaster sites, help volunteers reach those in need, take comfort items to hospitalized service members and transport lifesaving blood to patients. Thank you for joining us in supporting the American Red Cross.
Home Fire Relief:
Every eight minutes, the American Red Cross responds to a disaster—the vast majority of which are home fires. Day and night, dedicated Red Cross volunteers arrive at burnt homes to find families standing outside without shoes or coats. We calm their fears and help them secure necessities like clothes, toiletries, food, prescriptions and warm places to sleep. With support from donors like you, we not only meet these immediate needs but stay by clients' sides for weeks, helping with everything from insurance forms to landlord negotiations. You can stand with them too. Your gift through this campaign will help families pick up the pieces after home fires.