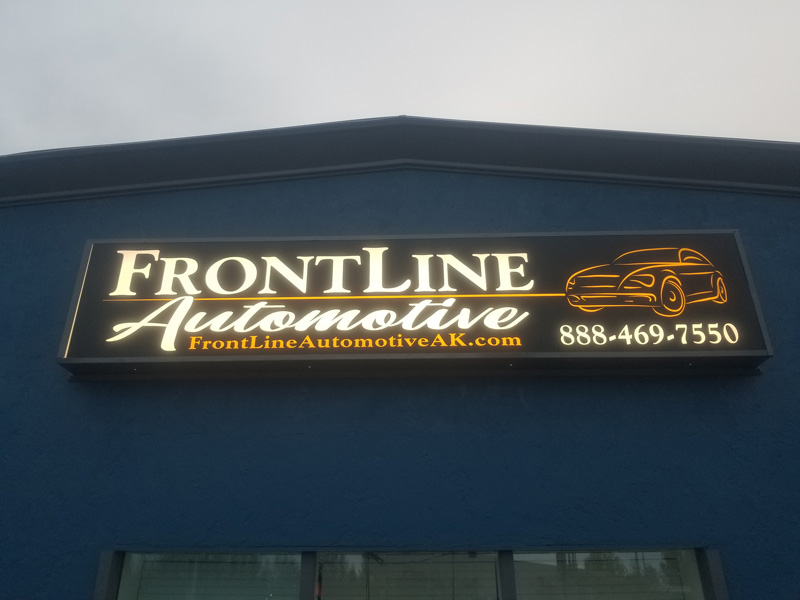 Nenana is located around 55 miles south of Fairbanks. The city is a former railroad construction camp with plenty of things to do. Nenana is perhaps most famous for the game Nenana Ice Classic, in which each winter a wooden tripod is placed on the frozen Tanana River and locals each contribute $2.50 to guess when the ice will break. The pot often grows to over $300,000! The city is also home to the Alaska Railroad Museum.
Your Trusted Auto Repair Shop
When Nenana residents need their cars repaired or maintained, they come to Frontline Automotive in Fairbanks. We are located at 1432 University Avenue South. To get to our shop from Nenana, head west on 1st Street toward A Street. Turn left onto A Street, then turn right onto AK-3 N. Exit onto Airport Way, then turn right onto University Avenue South. Our shop will be on the right.
Our technicians have decades of combined experience and we are committed to providing top-notch customer service, every time. Here are some reasons why we should be your trusted auto repair shop:
We are a NAPA Auto Care Center and offer the NAPA Auto Care Peace of Mind Warranty of 36 months/36,000 miles.
Our technicians are ASE-Certified.
We offer 30% off moose lights for the winter months (while supplies last).
We have five-star reviews from over 380 satisfied customers.
Make Frontline Automotive in Fairbanks your local auto repair shop! Schedule an appointment with us online or give us a call at 855-815-1733.