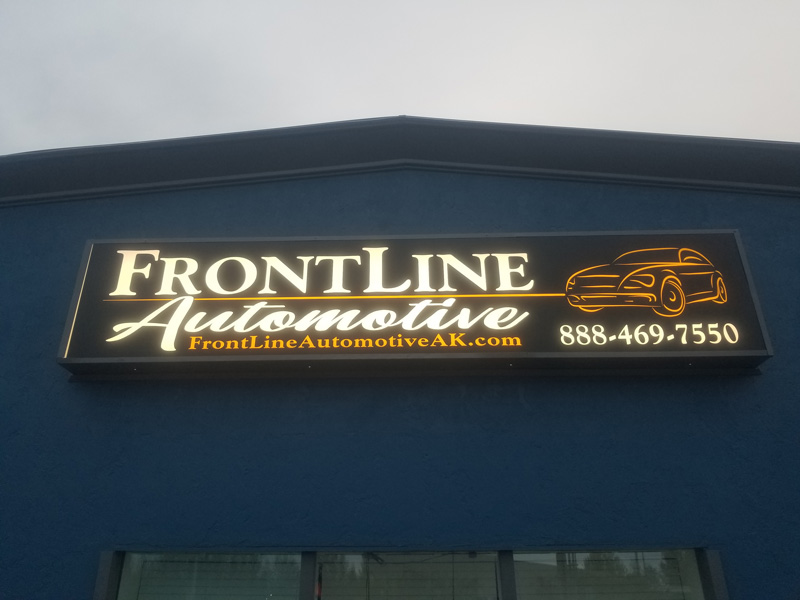 Fairbanks is a city in and borough seat of the Fairbanks North Star Borough. Here are some of our favorite places to visit while in Fairbanks:
Alaskan Gold Rush Fine Jewelry: This workshop features pieces that are designed by local goldsmiths and made on-site in a historic Alaskan gold rush atmosphere.
Aurora in Alaska: Experience aurora viewing and hot springs with this adventure-oriented touring company.
McCafferty's, A Coffee House, Etc.: This cafe offers lunch and dinner. In addition to this, they have live music on Friday and Saturday nights.
Trusted Auto Repair Shop In Fairbanks
Most Fairbanks residents rely on their cars to get to school, work, and a multitude of other places. When their cars need maintenance or repairs, they come to Frontline Automotive in Fairbanks. We can take care of all your auto repair needs. Our shop is located at 1432 University Avenue South.
Our technicians have decades of combined experience and are experts in all things auto repair. Here are some reasons why you should choose Frontline Automotive in Fairbanks:
We are a NAPA Auto Care Center and offer the NAPA Auto Care Peace of Mind Warranty of 36 months/36,000 miles.
Our technicians are ASE-Certified.
We offer 30% off moose lights for the winter months (while supplies last).
We have five-star reviews from over 380 satisfied customers.
If you are a Fairbanks resident, don't hesitate to schedule an appointment with Frontline Automotive in Fairbanks today. You can do so online or give us a call at 855-815-1733.